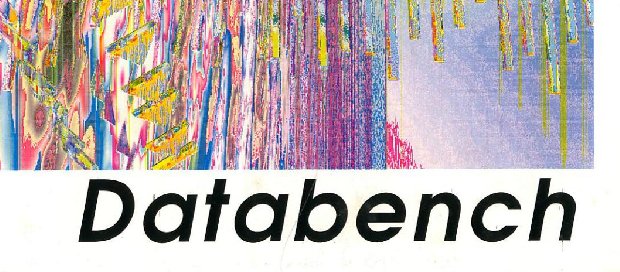 ---
Deutsch - Imprint-Privacy Policy - Main Page - News - Download

ASD - Forum - Order - APC&TCP
---
Main Page: Databench
Databench, the ultimate database. Big performance for a small price.
Features:
manages up to 500 million entries.
up to 64 fields (soon even more).
seven different field types (incl. IFF, BOOL, FORMEL ect.).
incorporates IFF-pictures, ASCII-texts und programs.
extremely fast search capabilities (within 1sec.).
diverse sorting-algorithms.
multiple letter function.
label printing.
extensive editing (cut, copy, paste etc.).
Complex filter functions (with wildcards and links).
up to five files open (more soon).
low level relation between files.
arexx-port.
vast configuration options.
import/export from/to other Databases.
password protection, read-only option.
multiple print-options. Print to screen, disk or printer.
numerous masks supplied.
numerous tools included (text-editor, text-viewer, mask-editor amm.).
free help-hotline
and much much more.
There is also an extension pack to make Databench a true relational Database.
Magazine-Reviews:
AmigaSpezial 5/95: VERY GOOD
Amiga-Magazin 5/95: "Databench offers much for it's price"
AmigaPlus 6/95: A Bargain
Amiga-Games: GOOD

System requirements:
Amiga with 1 MB RAM. Bigger Databases need more RAM.